Aoshima Island is one of the most famous "cat islands" in Japan (yes, there is more than one. Actually, about a dozen).
In this place, there are more feline residents than people (the ratio is about six to one). In Aoshima, there are more than a hundred cats living around this 1 mile (1.6 km) long island.
It's located in Ehime Prefecture and is accessible via a one-way boat from Port Nagahama, which takes around 30 minutes.
Here's a gallery of amazing images, which take you directly to Aoshima, the Japanese "cat island".
Enjoy!
1. Cats Crowd the Harbor on Aoshima Island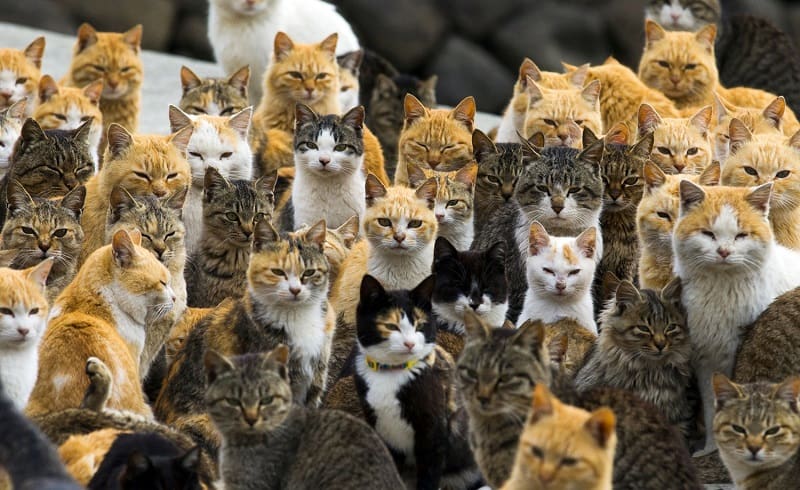 2. Cats Surround People As They Get Off A Boat At The Harbor On Aoshima Island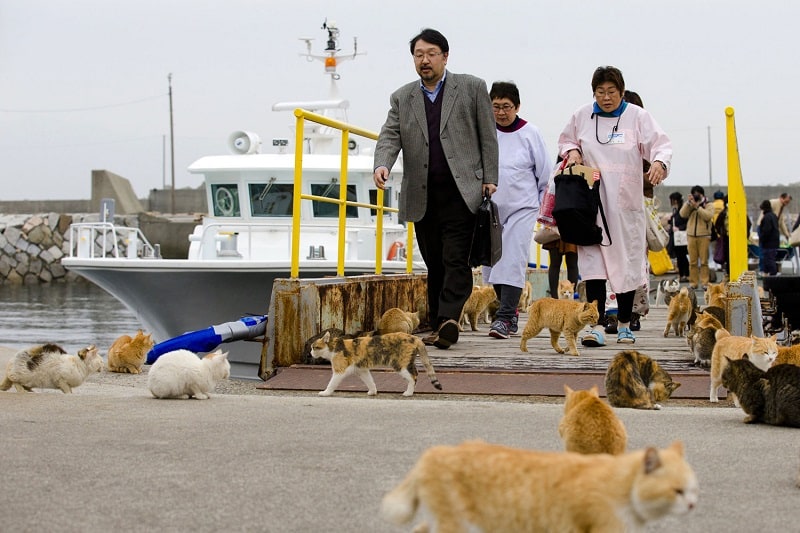 3. The Main Part Of The Fishing Village On Aoshima Island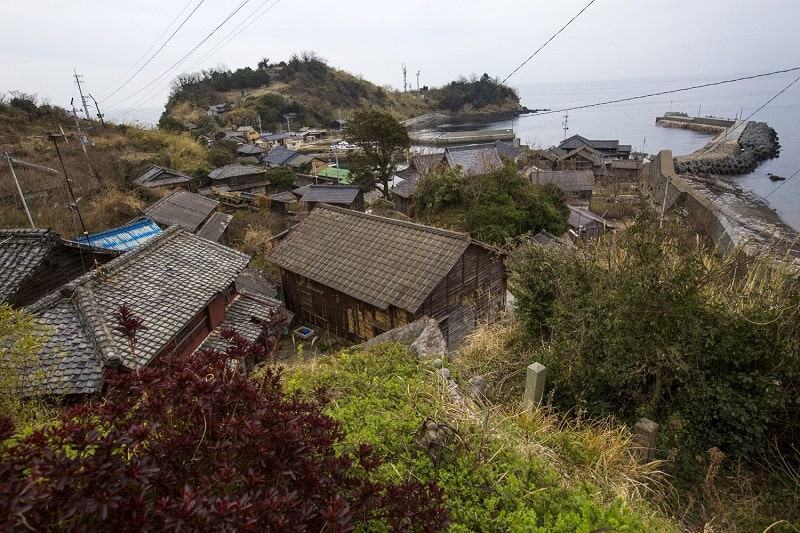 4. Cats Crowd The Aoshima Island Harbor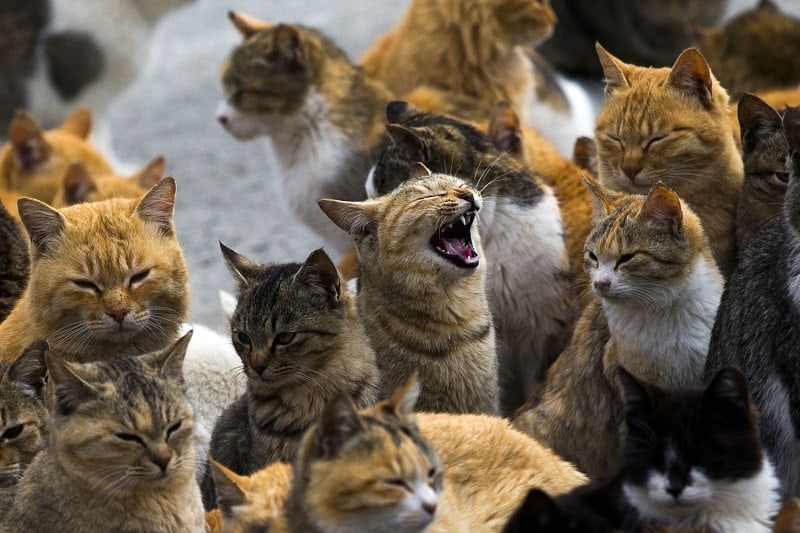 5. A Clowder Of Cats On The Wharf On Aoshima Island
6. A Cat Carries A Fish On Aoshima Island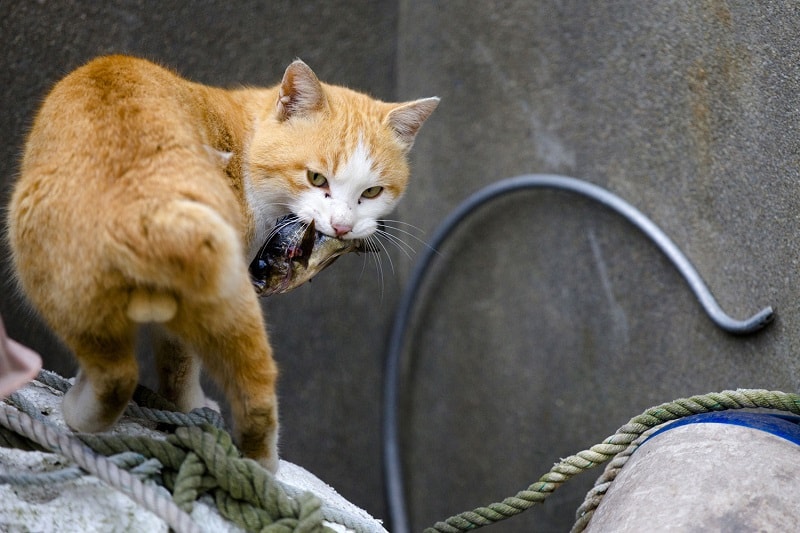 7. A Cat Walks Past Wooden Farm Sheds On Aoshima Island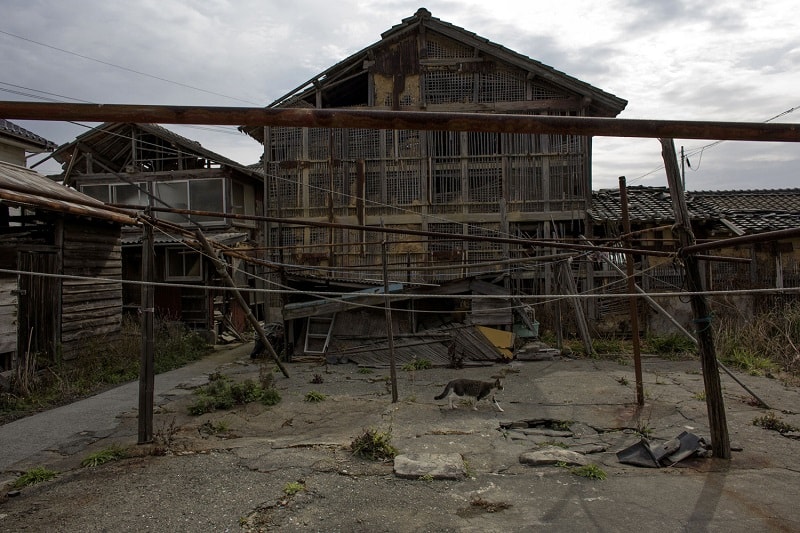 8. A Cat Jumps Off A Piano In The Music Room Of A Derelict School On Aoshima Island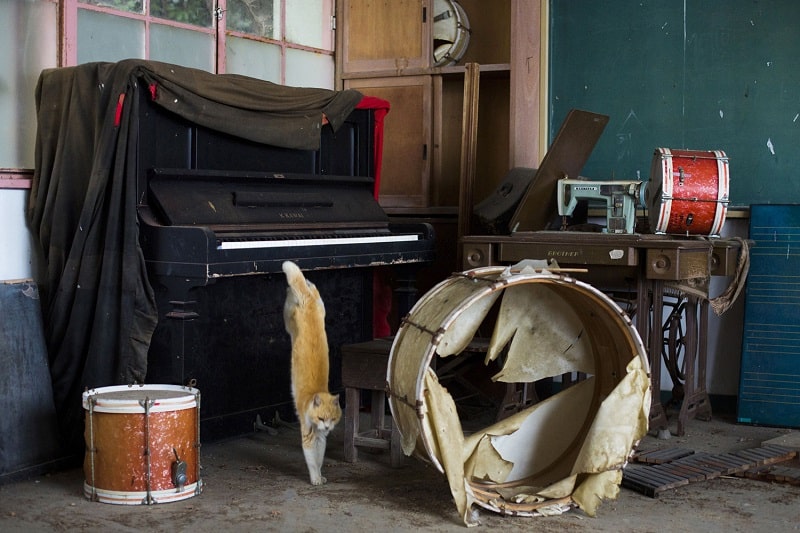 9. Cats Crowd The Harbor Embankment On Aoshima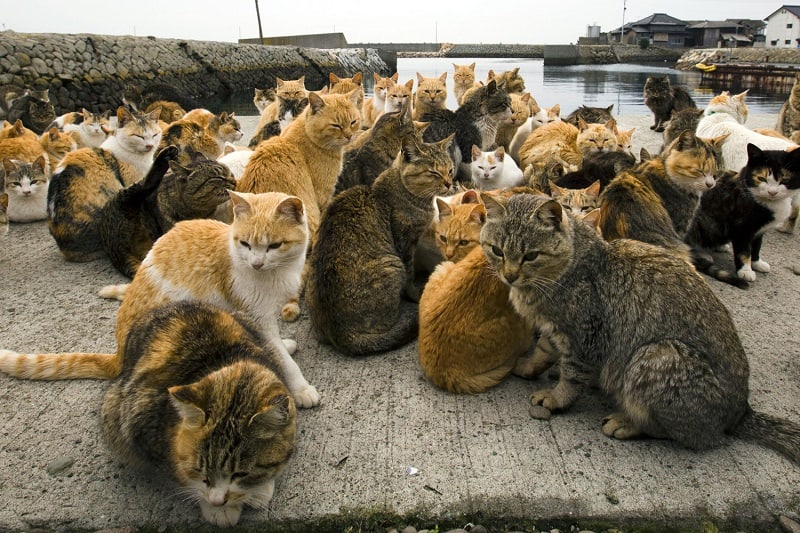 10. Ozu City Official Atsuko Ogata As She Carries A Bag Of Cat Food To The Designated Feeding Place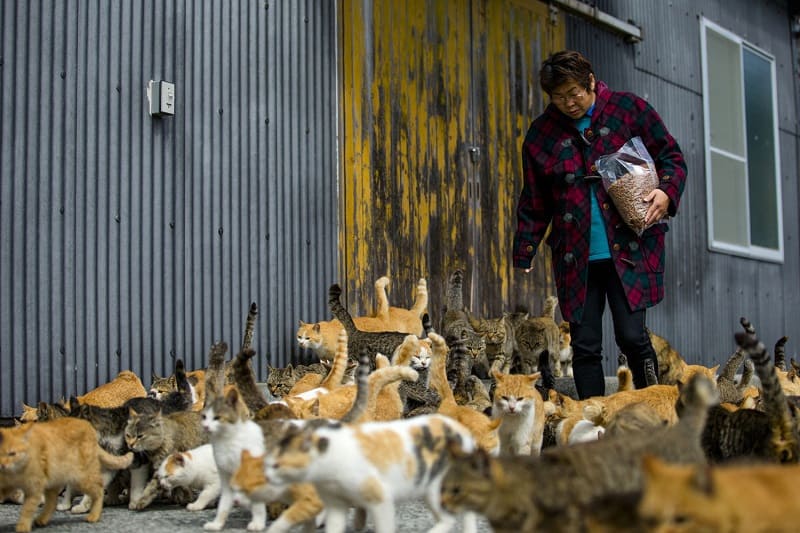 11. Aoshima Cats Beg For Food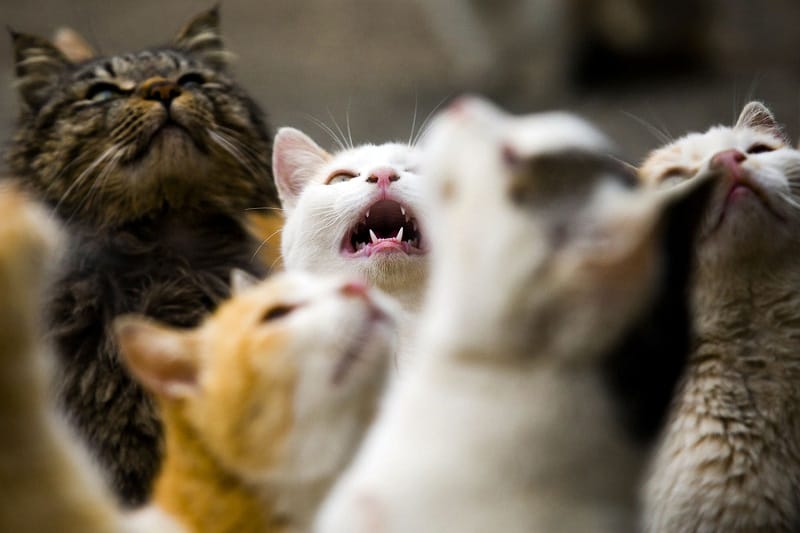 12. The Village Nurse Atsuko Ogata Carries A Bag Of Cat Food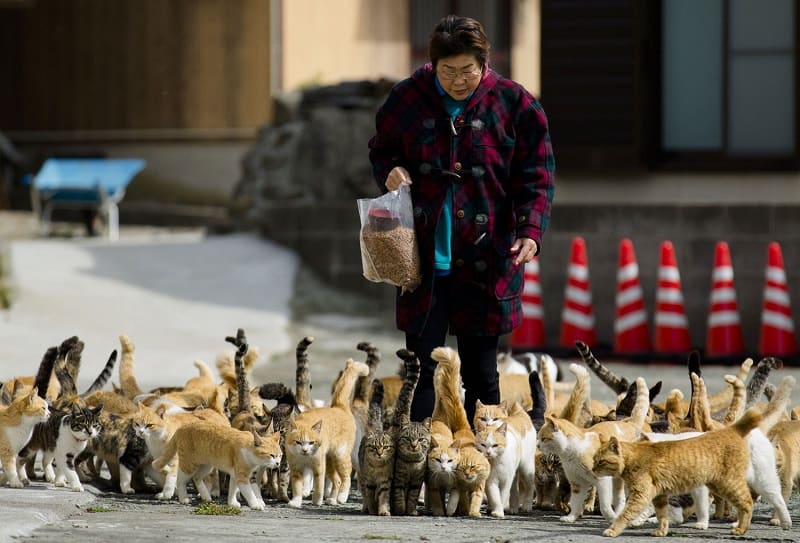 13. A Cat Leaps At The Photographer To Snatch His Lunch Snack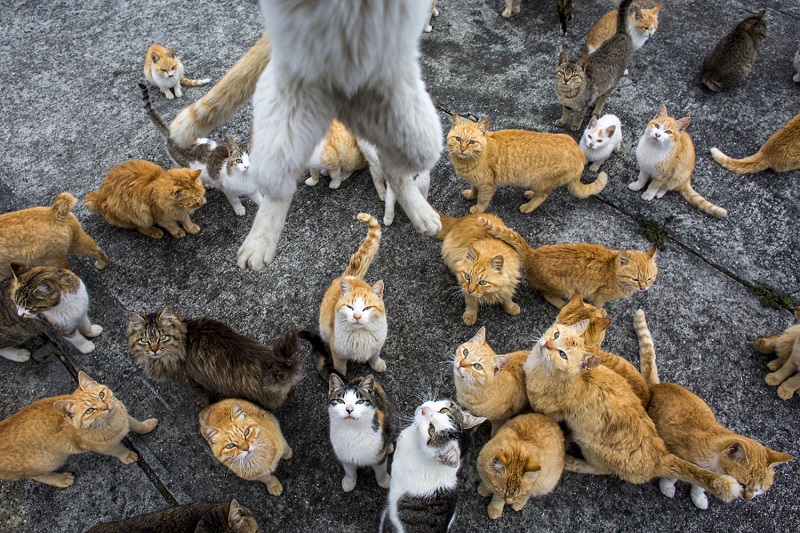 14. Cats Sit On A Wall On Aoshima Island
15. Cats Crowd The Harbor Embankment On Aoshima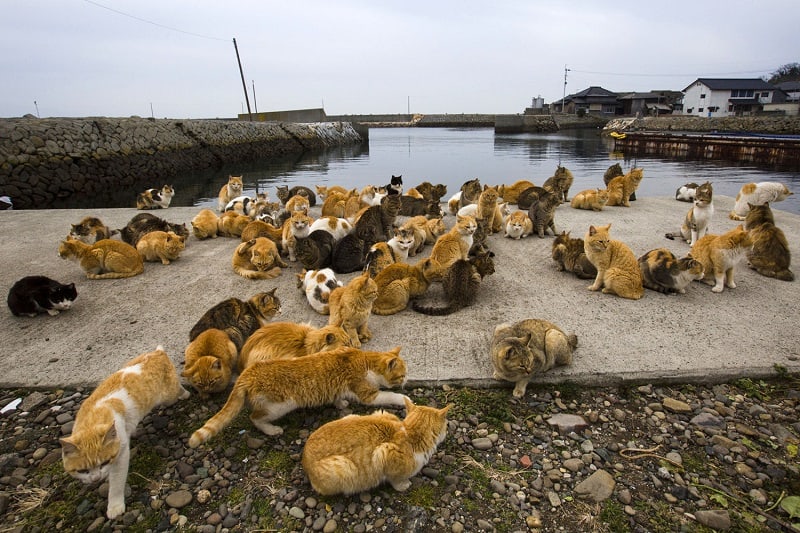 Credit to TheAtlantic.com
Pictures by Thomas Peter/Reuters, photographed on February 25, 2015.