A long pedestrian bridge in the Bà Nà Hills resort, near Da Nang, Vietnam is mesmerizing his visitors with its unique design. And it really looks like it came out from a fairy tale!
The Golden Bridge (this is how it's called), opened in June 2018 and it is located 1,400m above sea level.
It offers a stunning view of the surrounding countryside and it's supported by a colossal, sculpted pair of hands. And this is what actually makes it so unique!
The golden walkway, designed by TA Landscape Architecture in Ho Chi Minh City, is already helping to increase tourism in Vietnam.
The bridge was created to evoke the image of the "giant hands of Gods, pulling a strip of gold out of the land," said Vu Viet Anh, Design Principal at TA Landscape Architecture.
"It creates a walkway in the sky, among the foggy and fairy-like lands of Ba Na mountain," said Anh, who added that he had been surprised at the level of attention his firm's design had attracted both locally and internationally.
Are you curious to see how this beautiful bridge looks like?
Just scroll down and to check it out!
1. It Evokes The Image of The "Giant Hands of Gods"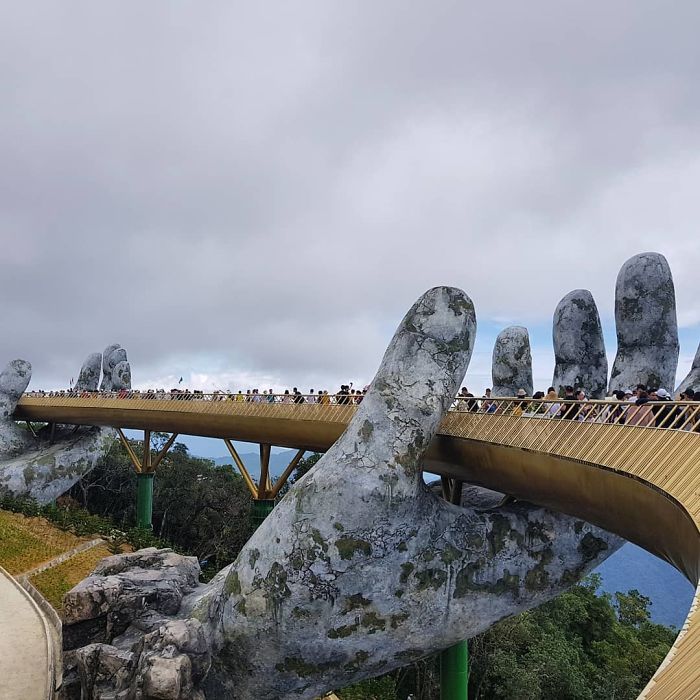 2. Offering Stunning Views of the Countryside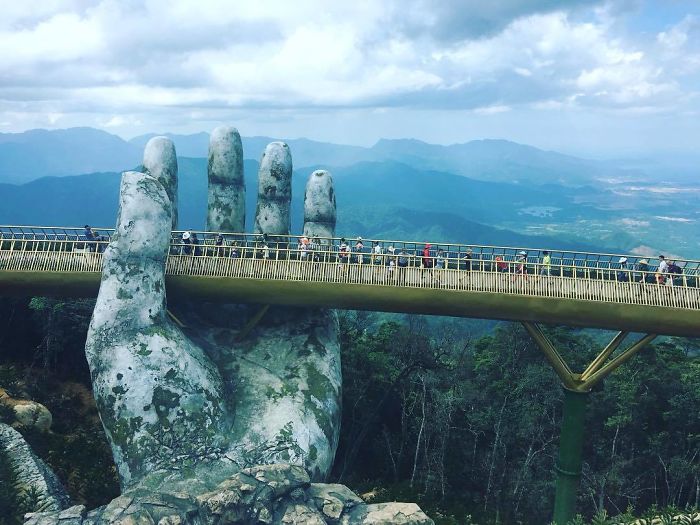 3. Right Out of a Fairy Tale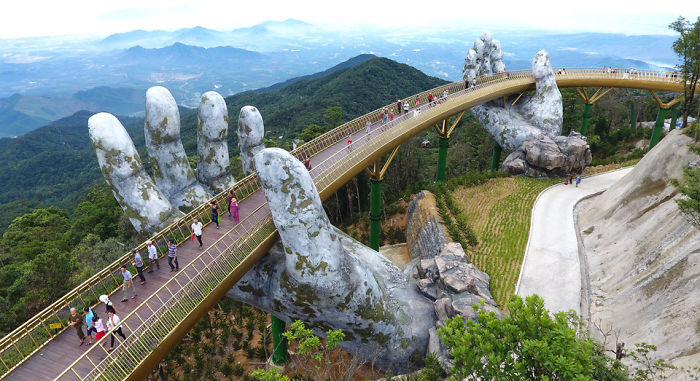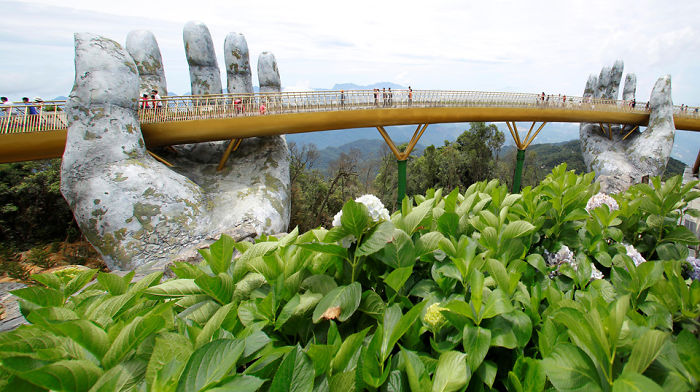 5. It Is Located 1,400m Above Sea Level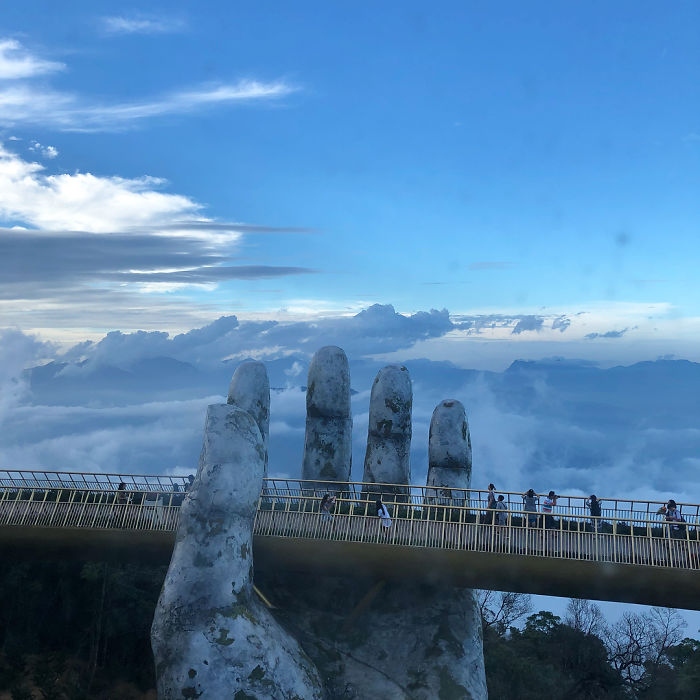 6. The Golden Walkway Is Helping Vietnam Tourism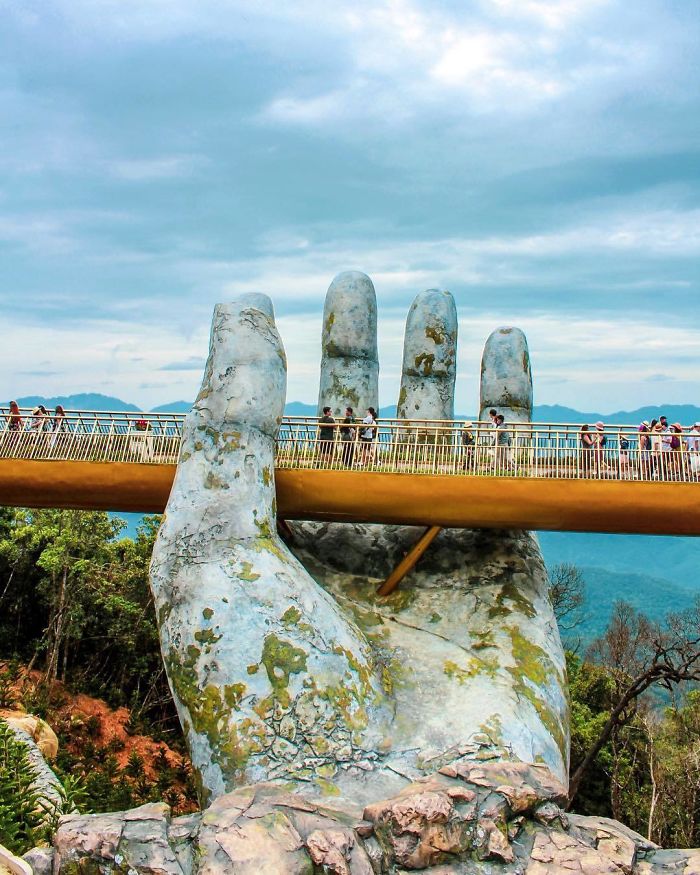 7. Lifting It Up, With Two Giant Hands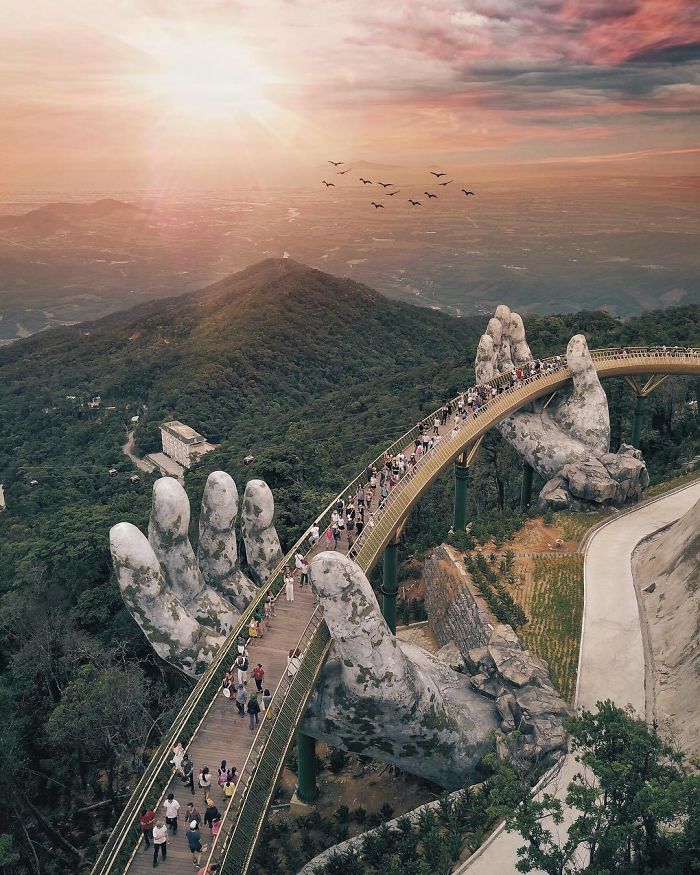 8. The Bridge is Wowing Its Visitors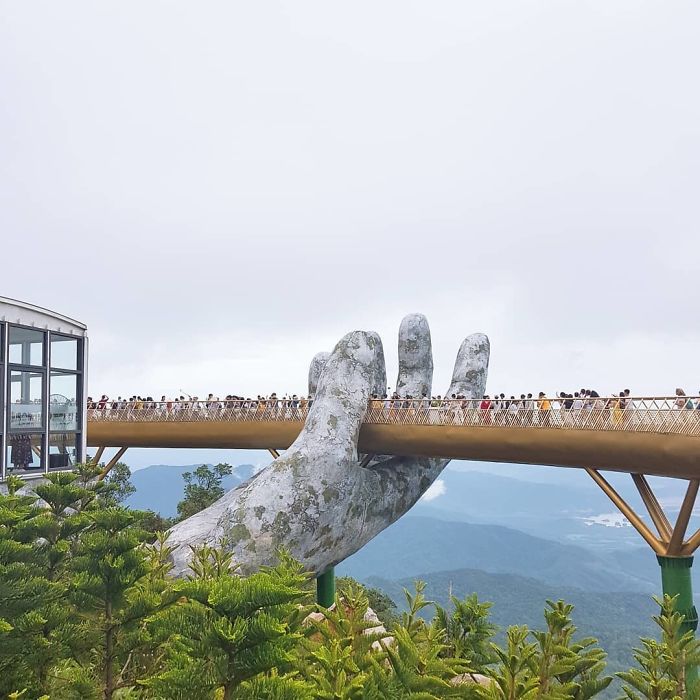 9. Golden Bridge Has an Elegant Design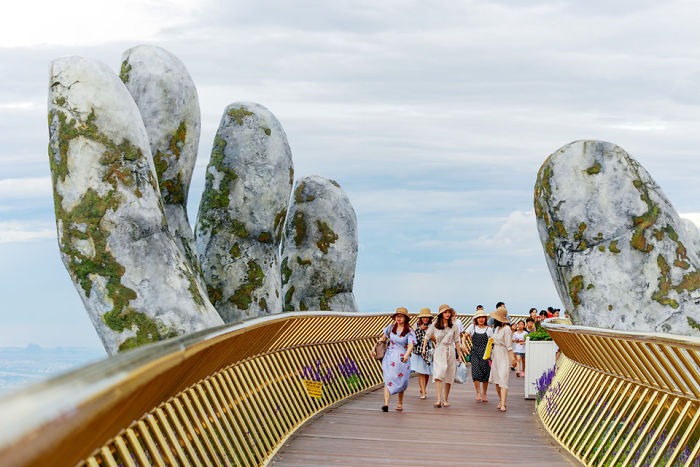 10. One of the Most Amazing Things You Can See in Vietnam