The extreme temperatures will not be deterring tourists from visiting the iconic Niagara Falls this winter. The deep freeze that hit North America has transformed the famous waterfalls into a frosty winter wonderland.
"December 2017 was the coldest in Niagara Falls since December 2000," say meteorologists.
Consider 3,000 tons of water flowing over the falls every second, wind chilling in this zone at around 10/15 degrees below zero, the mist freezing the rocks and walkways near the popular waterfall.
Result? A breathtaking sight, like a fairy tale.
So, if you are not venturing out into these frigid temperatures, here are some stunning pictures that will make you feel cold just looking at them!
1. Canadian Side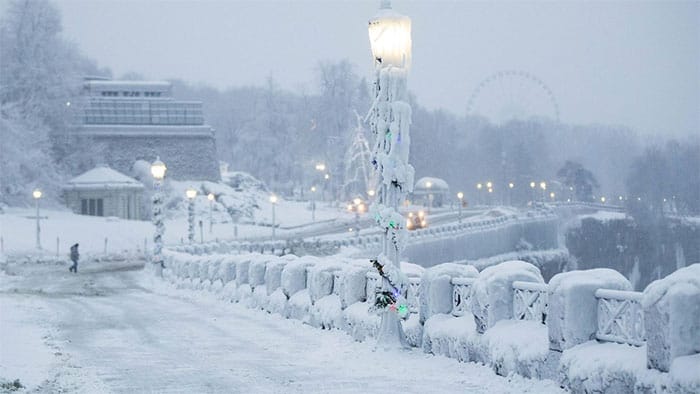 2. Blue Ice is SO Cool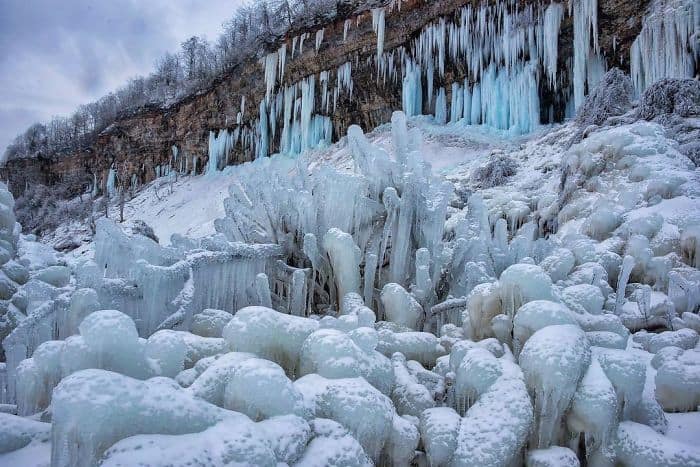 3. Looks Pretty Cold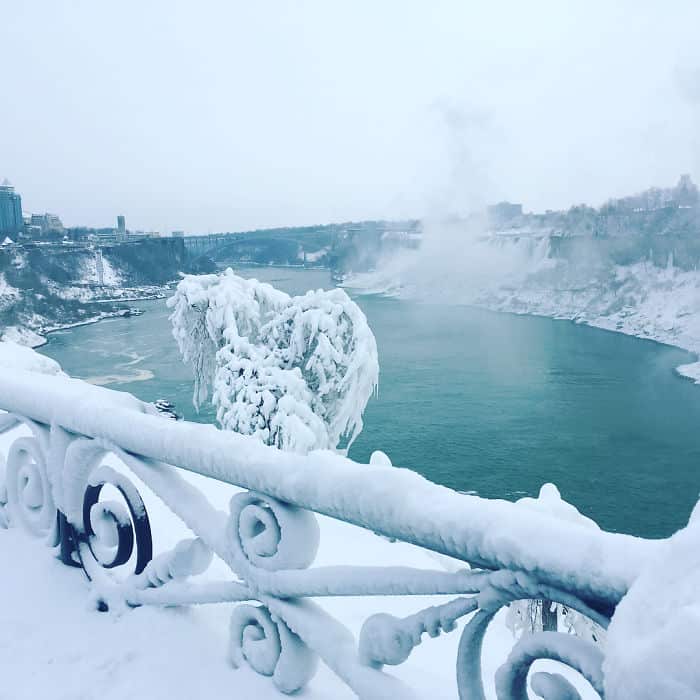 4. So Stunning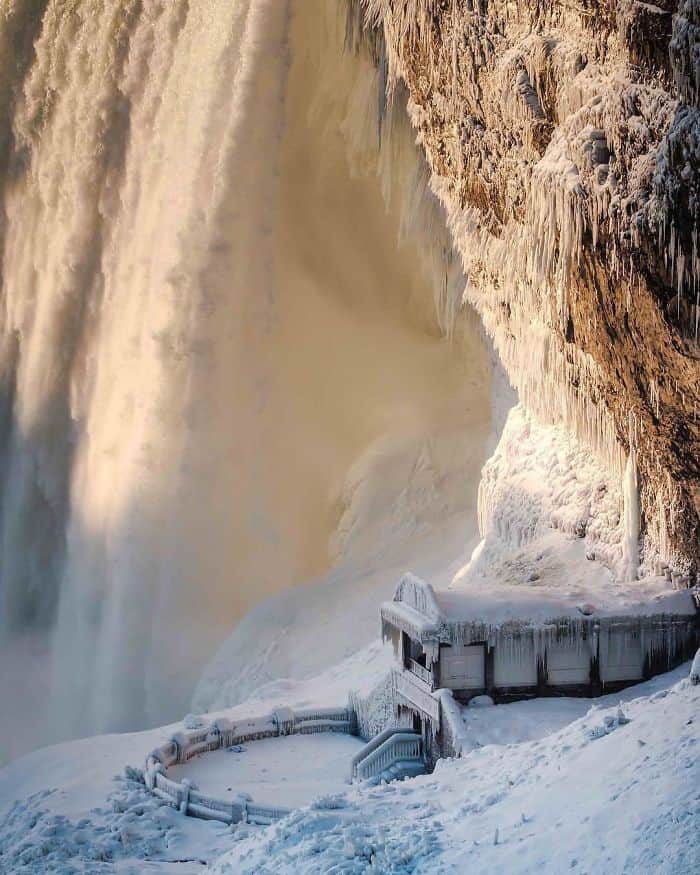 5. Like a Fairy Tale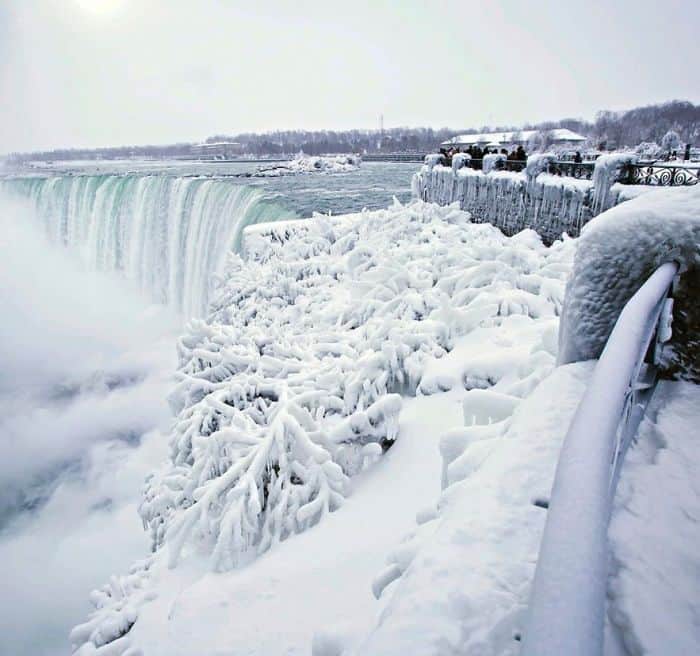 6. Sooo Cold!!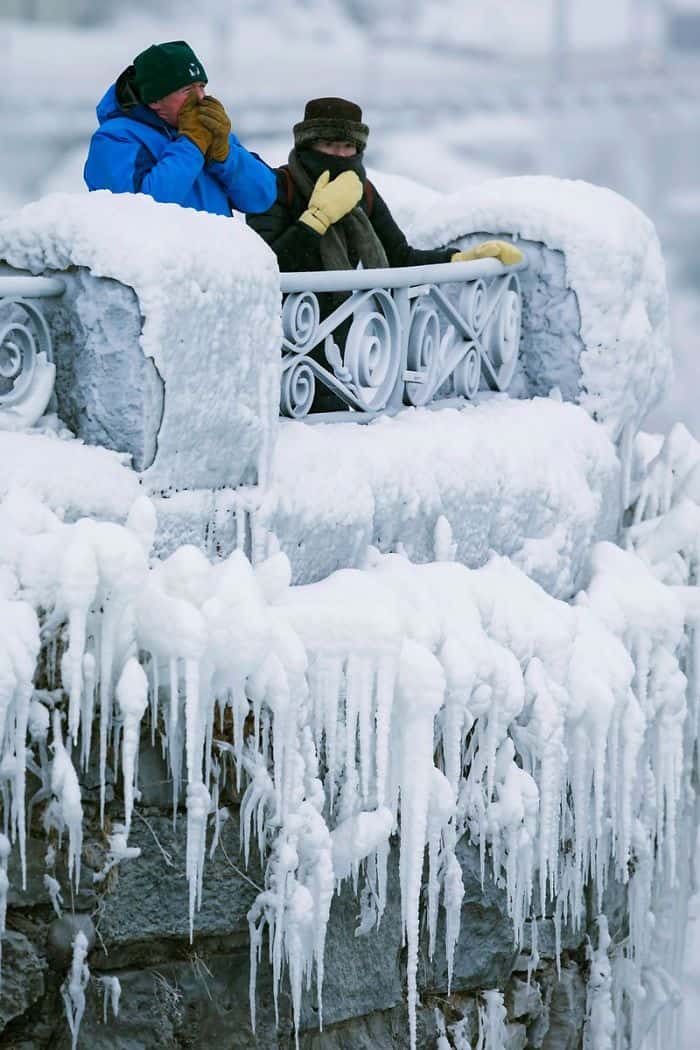 7. Horseshoe Falls in Niagara Falls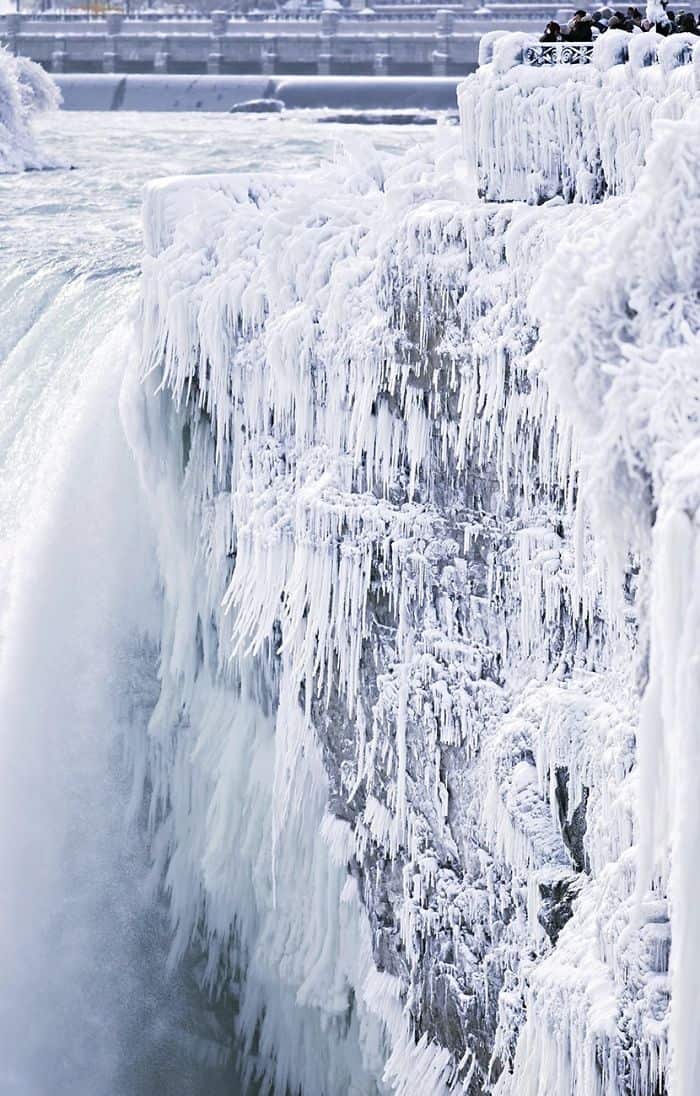 8. The Lamp Post From Narnia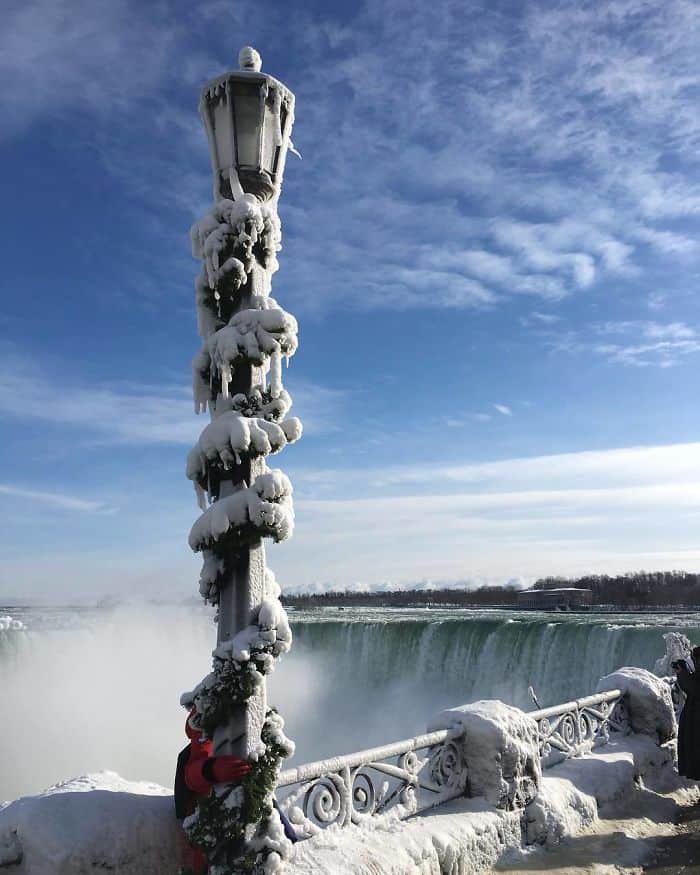 9. Mother Nature Stunning Show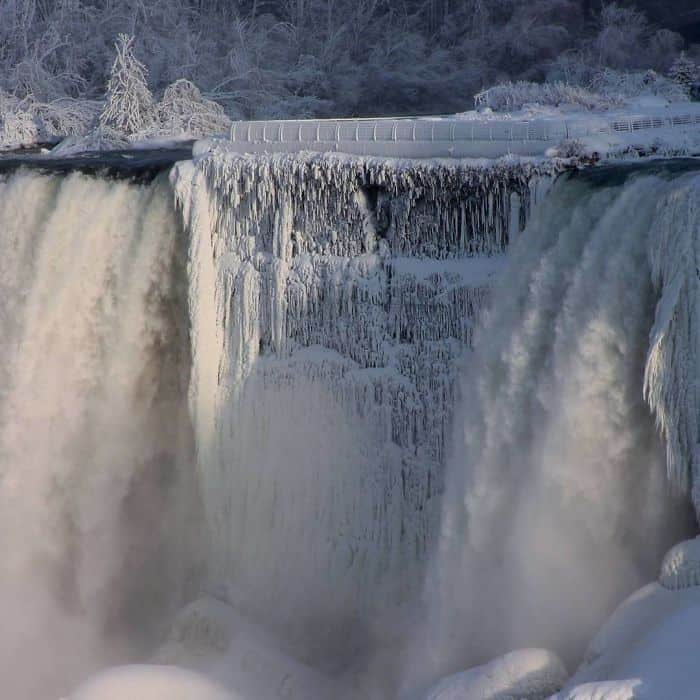 10. Canadian Side of Niagara Falls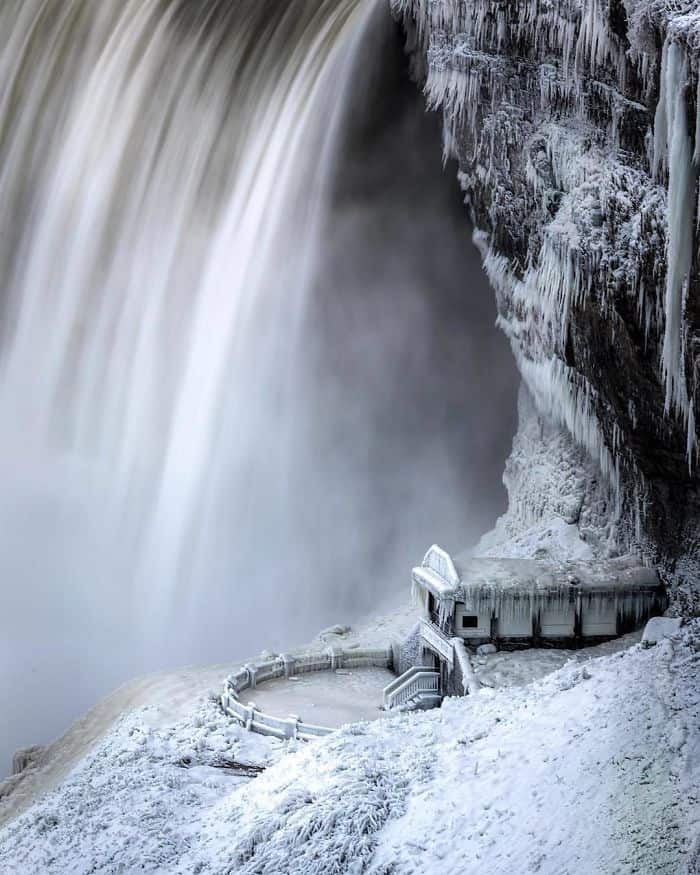 11. Nature's Christmas Decoration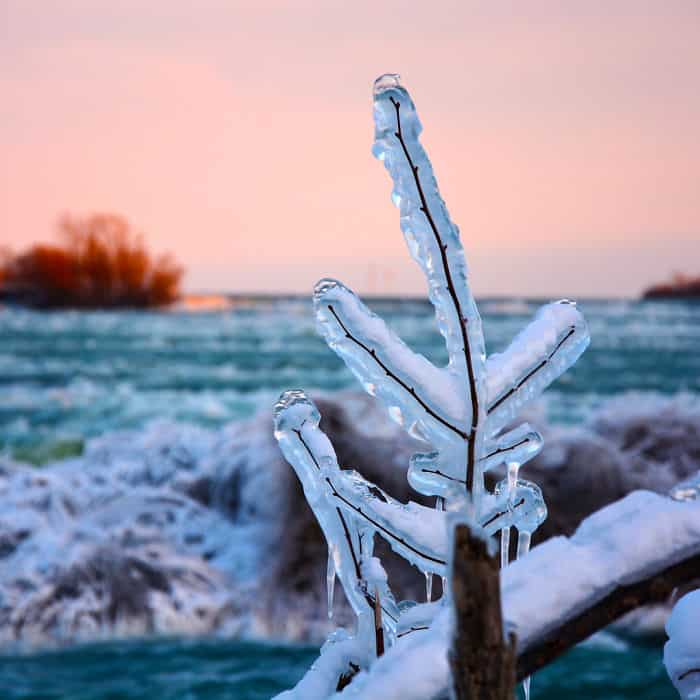 12. Straight Out of a Fairy Tale Book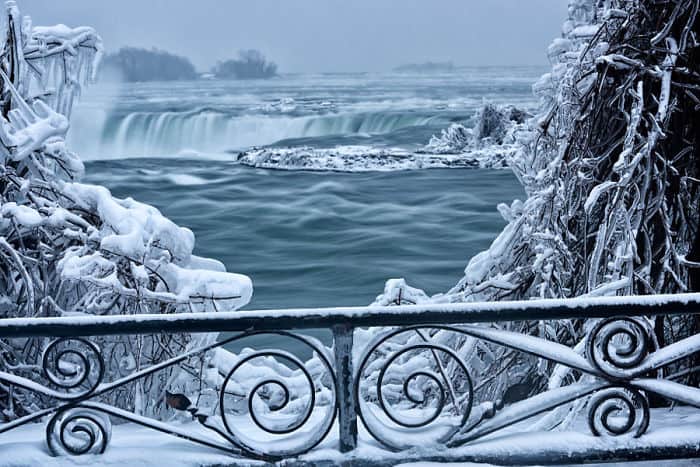 13. Gorgeous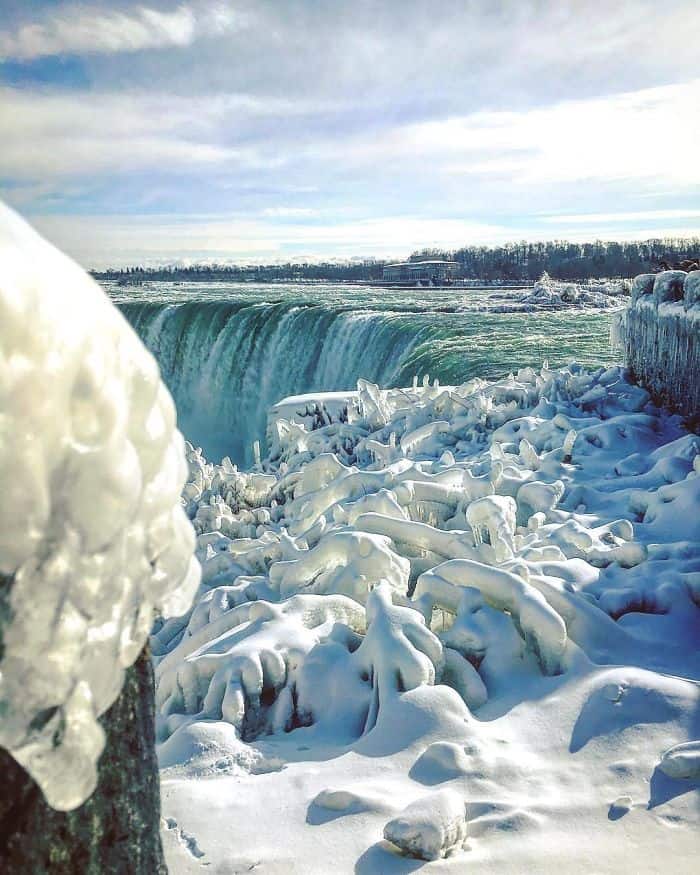 14. Canadian Wonderland